Monitoring of airborne asbestos fibers and research of asbestos in ACM (Asbestos containing materials)
Research of airborne asbestos fibers by using pump with flow range between 1 l/min and 12 l/min, and sampling volume at least 480 liters or more, and by Filter holder and Cellulosic support where will be placed the sampling filter.
The method used to evaluate the conservation status of the coverings system is a visual inspection of some parameters considered indicative of the fibers released from the material and therefore of their dispersion. For each kind of suspected asbestos containing materials is taken a small amount of massive sample for the analysis by Phase Contrast Optical Microscopy (PCOM), IR Fourier Transform Infrared (FT-IR) or Scanning Electron Microscope (SEM).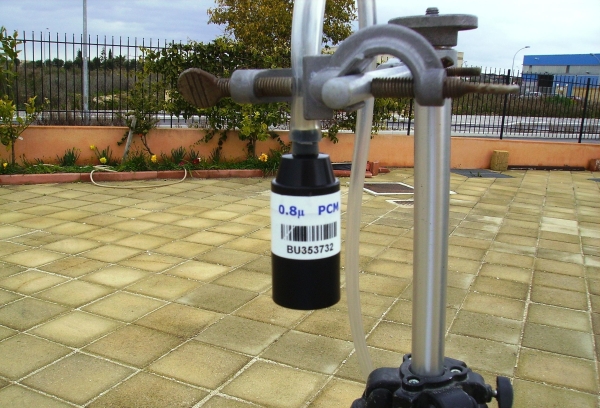 Sampling system with filter holder where is place the filter